What's Your Home Worth?

Get a free comparative market analysis of your home's worth sent to you with no obligations.
Welcome to John Welsh's website, a 'play book' in coaches terms.

If you haven't guessed, next to helping client's solve their real estate needs, John has a passion for hockey and music.

Based out of Abbotsford, BC, John services all communities in the Fraser Valley. The Fraser Valley is second to none in the diversity of community living it offers. Whether it is an ocean front property in White Rock, a high rise condo in Surrey, a hobby farm in Langley or enjoying vista views from the 'Street of Dreams' homes in Abbotsford, the Fraser Valley has it all!

The Valley is located east from Greater Vancouver and includes the communities of White Rock, Surrey, Langley City, the District of Langley (including trendy Fort Langley and country style living in Aldergrove), Mission, Abbotsford, Chilliwack, Agassiz, Harrison Hot Springs and Hope.

Each community has it's own definite culture and appeal. Some more suited to country living, some suburban/bedroom areas, and some possess bustling commercial development. Having experience in all of these communities, John prides himself in finding the right fit for his clients, the right fit for you. Dreams can come true, and if you are thinking of settling in the excellent family areas of the Fraser Valley then 'the puck stops here'!

Let John guide you through his real estate Play Book. His Goal is to assist you in this real estate Game. Understanding the rules, playing hard, and working as a Team is important. Remember the team logo Together Each Achieves More.

Welcome to The Welsh Group, the John Welsh team!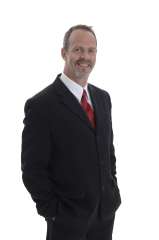 You not only deal with one realtor, we have a full team of specialists to ensure that you receive the best service possible. After all, real estate is probably one of the largest, most important investments you will make in your lifetime, and we have put together successful marketing plans to ensure that you will receive the best results. We have experience and tons of energy...we WILL get the job done...we GUARANTEE IT!
A home is not a home because of its room dimensions or the color of the walls. It is about how you feel when you walk through the front door. And the way you can instantly envision your life unfolding there. We endevour to determine your wants and needs in an effort not to waste your valuable time.
This is about more than real estate. It is about your life and your dreams. Our TeamWork makes your DreamWork!
Different by design
Keller Williams Realty takes a different approach to real estate, one that is built on personal touches, win-win deals and positive results.

The Welsh Group utilizes the latest technologies, market research and business strategies to exceed your expectations. More importantly, we listen and that means we find solutions that are tailored to you.
How we can help
Thanks for starting your real estate search with us. This website is full of information for you whether you are looking to buy or sell. You can also go to www.JohnWelsh.ca for many more useful tips, not to mention a full Virtual Tour of all of our properties!
After you have had the chance to review this information, contact me so we can tell you more about how we can help.
We appreciate the opportunity to earn your business.